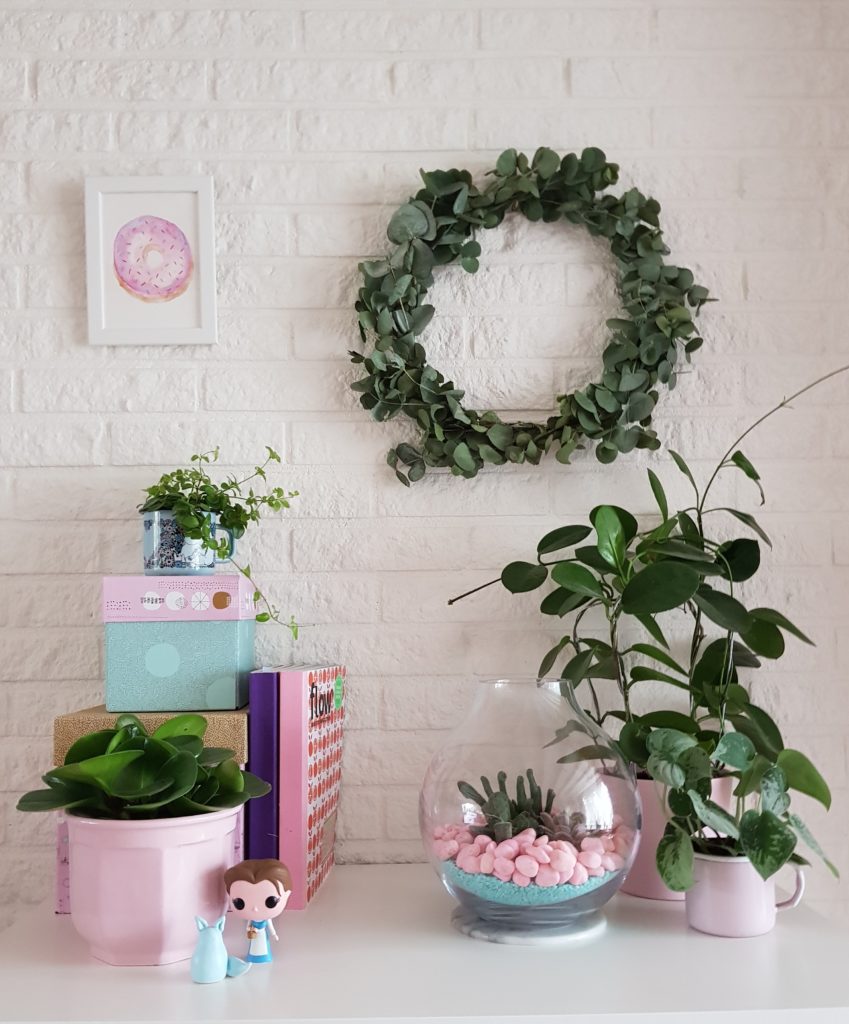 Een terrarium maken hoeft helemaal niet moeilijk te zijn en is ook heel leuk om met de kids te maken. Heb je niet zo'n hele groen vingers gebruik dan vetplantjes of cactussen, die hebben weinig aandacht nodig.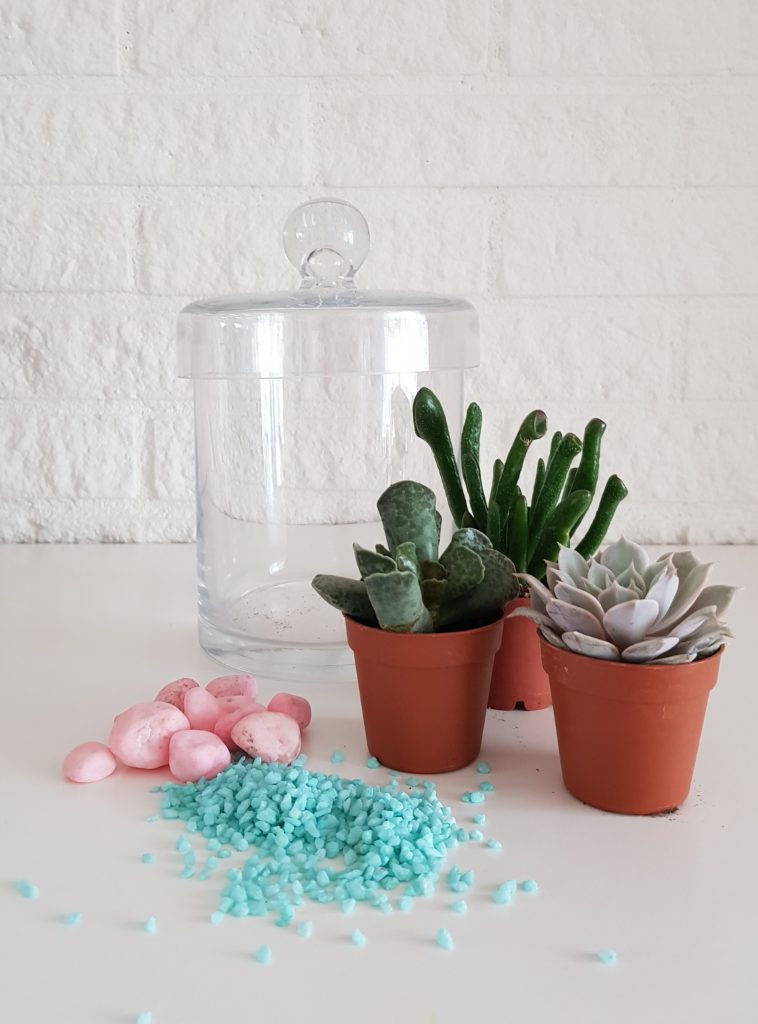 Wat heb je nodig:
Een glazen vaas/pot

split

kiezels

lepel

kleine vetplantjes
Maak je glazen vaas eerst goed schoon.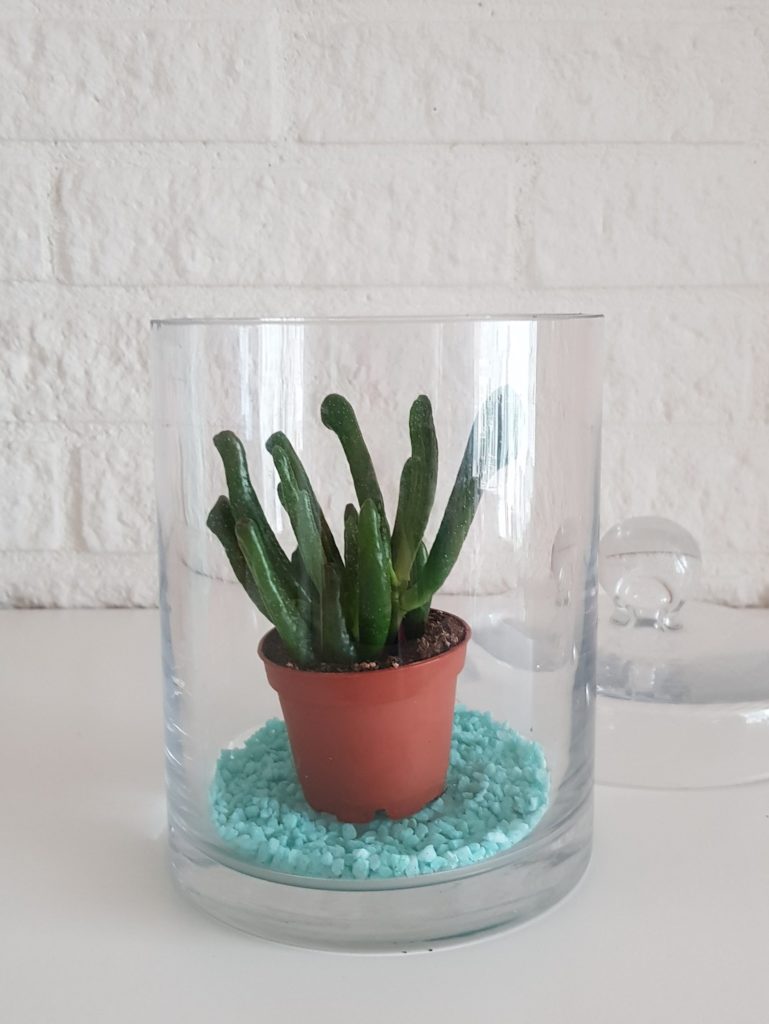 Leg een dun laagje met split of kiezels als ondergrond op de bodem, dit zorgt er voor dat het water altijd wat kan wegzakken en de vetplantjes niet met hun voeten de hele tijd in het water staan.
Zet de plantjes er in en strooi het split er voorzichtig met een lepel er omheen. Je kunt zelf bepalen hoe je de laagjes opbouwt. Je kunt ook met verschillende kleuren split werken en dan veel laagjes maken. Laat je creativiteit er maar oplos.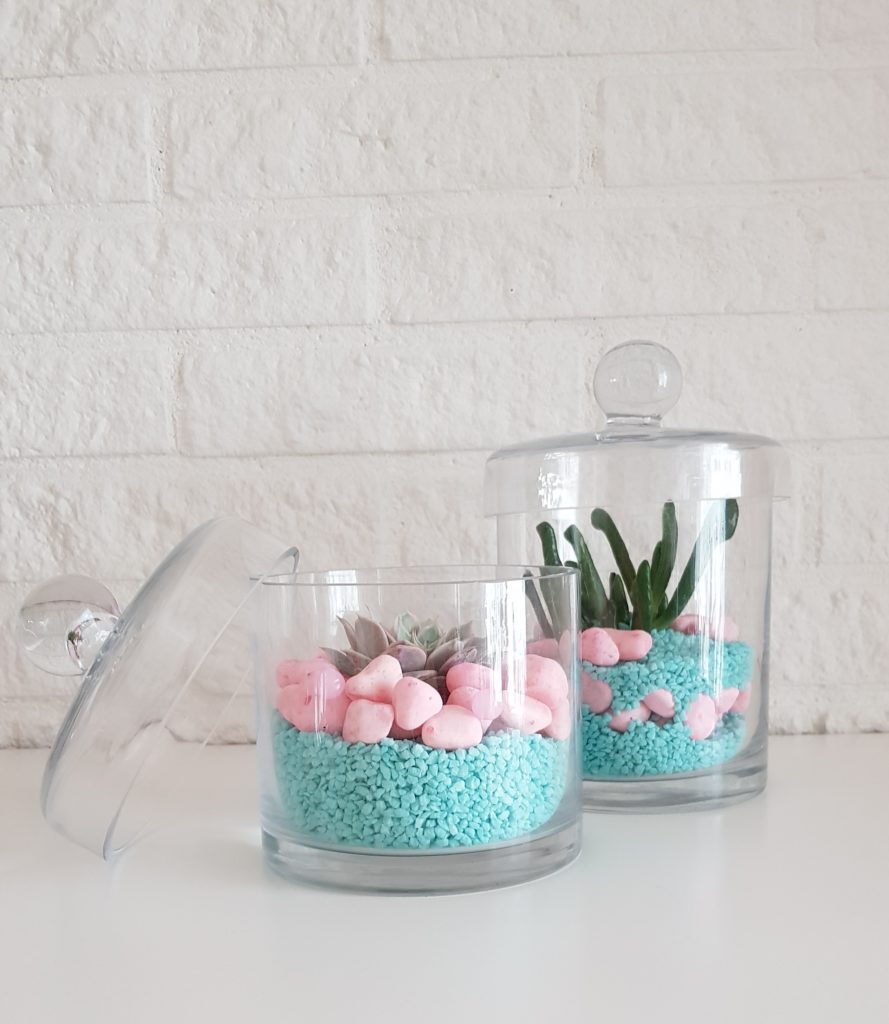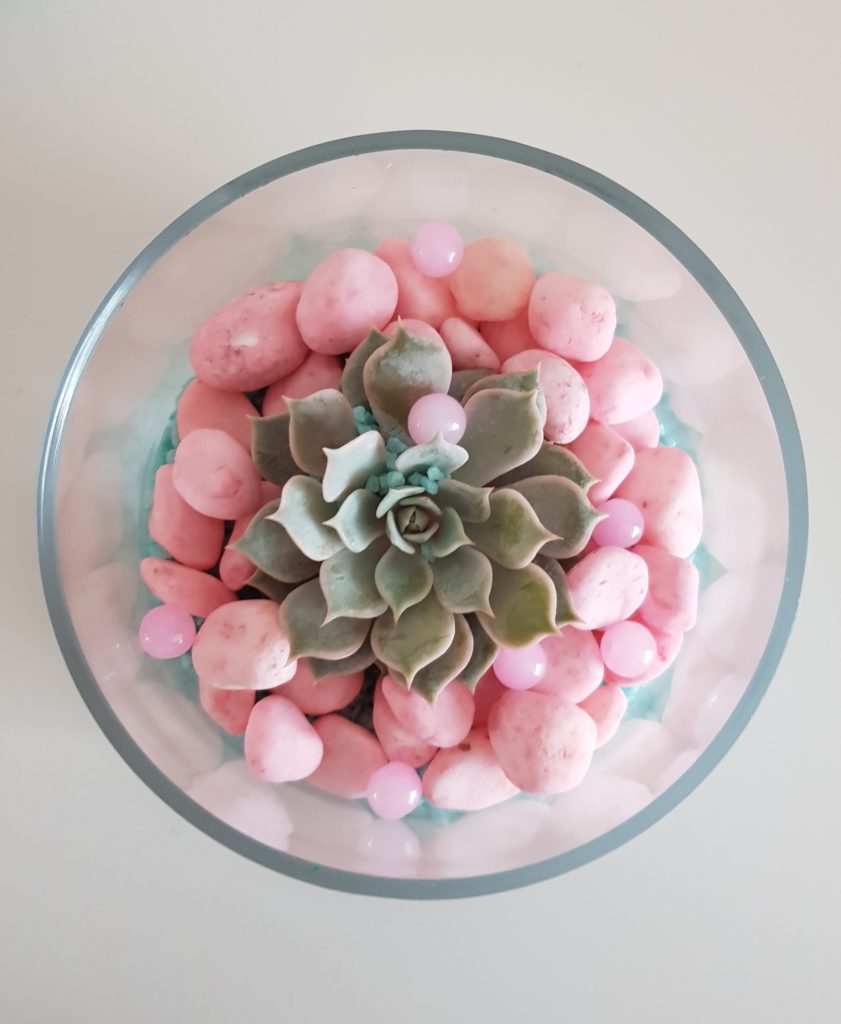 Geef de plantjes niet teveel water en geef ze af en toe een sproeibeurtje met een plantenspuit. Een vetplant slaat zijn water op in zijn stengels en bladeren en hoeft daarom dus maar zo weinig water.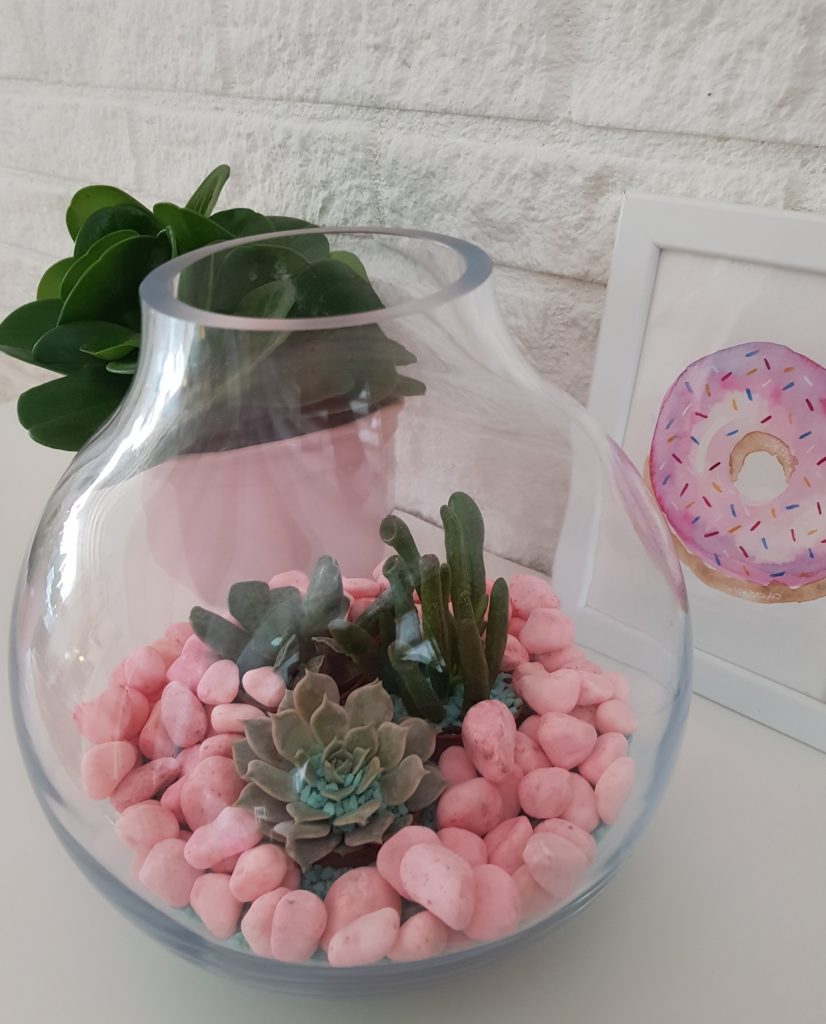 Love, Elisabeth