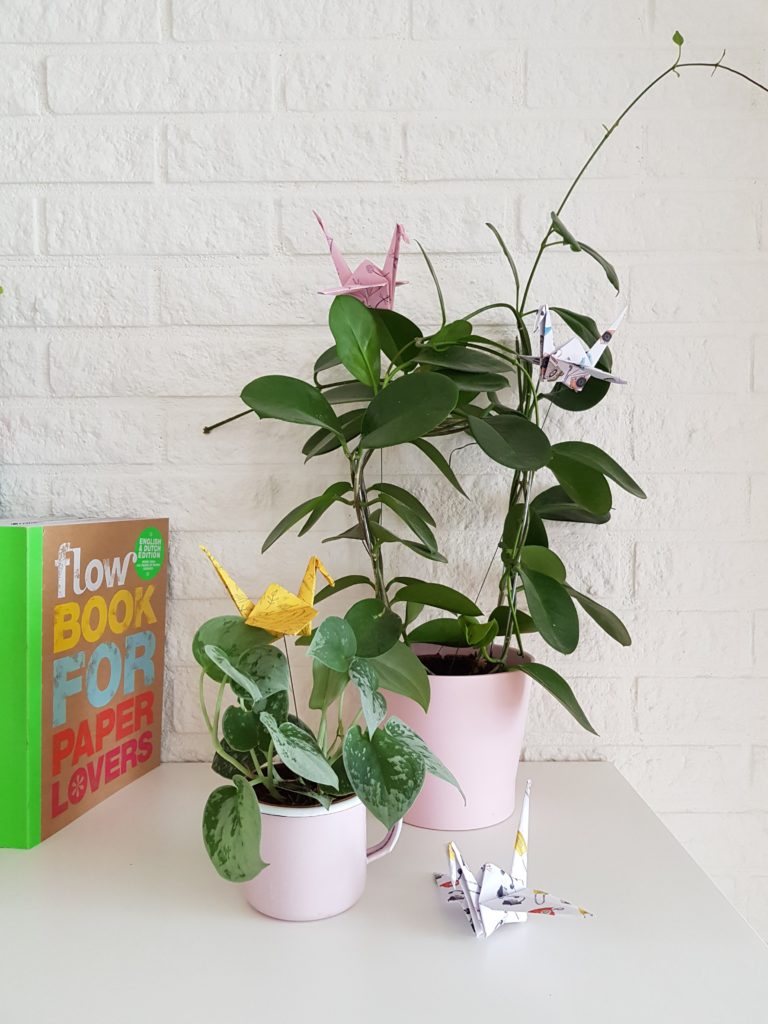 Mijn hoofd zit regelmatig erg vol en het vouwen van kraanvogels, of iets anders, geeft mij een gevoel van rust. Ik hoef dan even nergens aan te denken en ben gewoon even creatief bezig zonder zorgen. Heerlijk is dat.
Ik weet inmiddels uit mijn hoofd hoe ik ze moet vouwen……dat heeft wel even geduurd 😉 en ik heb inmiddels een stapeltje met papiertjes naast mijn computer liggen zodat ik het altijd bij de hand heb.
Ik gebruik verschillende papiertjes, maar het leukste vind ik om mooie papiertjes uit het Flow Book for Paper Lovers te halen en die te gebruiken.
Wat doe jij om je hoofd leeg te maken?

To clear my head I like to fold paper cranes. It gives me a moment to relax and don't worry about stuff. I love to use papers from the Flow Book for Paper Lovers. What do you do to clear your mind?
Love, Elisabeth
Bron: 1,2,3 and 4 Elisabeth's Way  5 Belle Amour