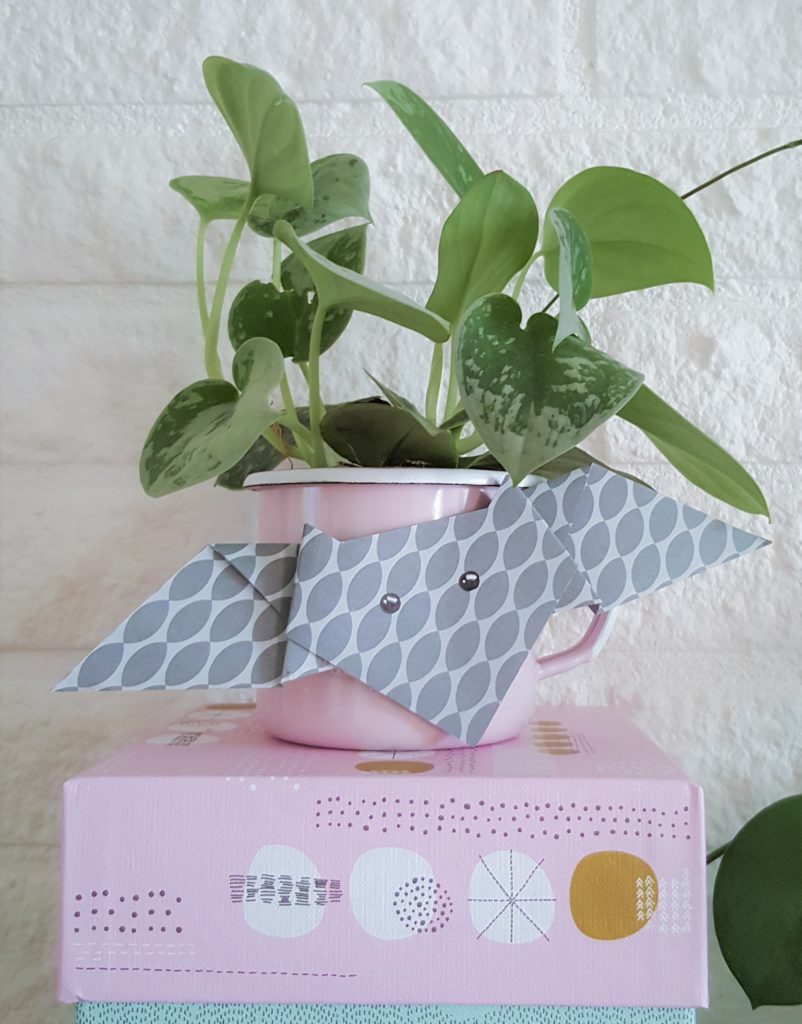 Het is de week voor Halloween en deze week ga ik je iedere dag een leuke DIY of idee geven om je huis Halloween klaar te maken. Natuurlijk in mijn eigen stijl, lekker vrolijk met veel kleur!
Deze leuke vleermuizen zijn super om te maken met je kids. Het is snel en makkelijk, wat wil je nog meer?
Wat heb je nodig:
Vierkant stuk papier bijv. origami papier van de HEMA.

Schaar of scherp mesje

Zwarte stift

Evt. witte stift
Hieronder laat ik je zien hoe je een vleermuis vouwt.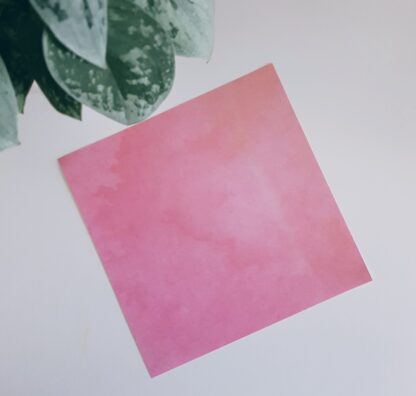 Klaar! Je kunt de vleermuizen verschillende soorten oogjes geven, om ze helemaal uniek te maken.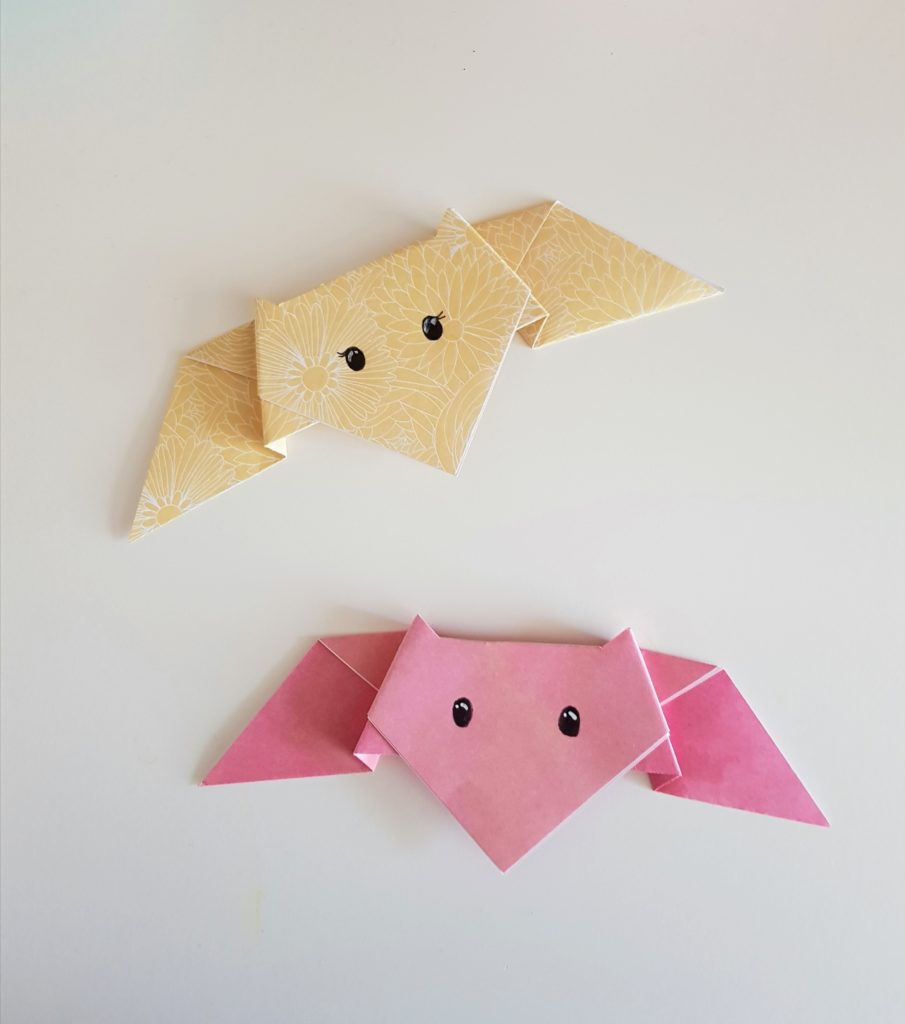 Je kunt zoveel doen met de vleermuizen. Maak er een slinger van, plak ze op een kadootje of hang ze op aan een tak. Ik heb ze op de muur geplakt met een klein stukje dubbelzijdige tape. Pas wel op dat je dit niet doet op een glad gestucte muur doet, want dan kan het zijn dat je verf meeneemt met het er af halen.
Veel plezier met vouwen!
Love, Elisabeth