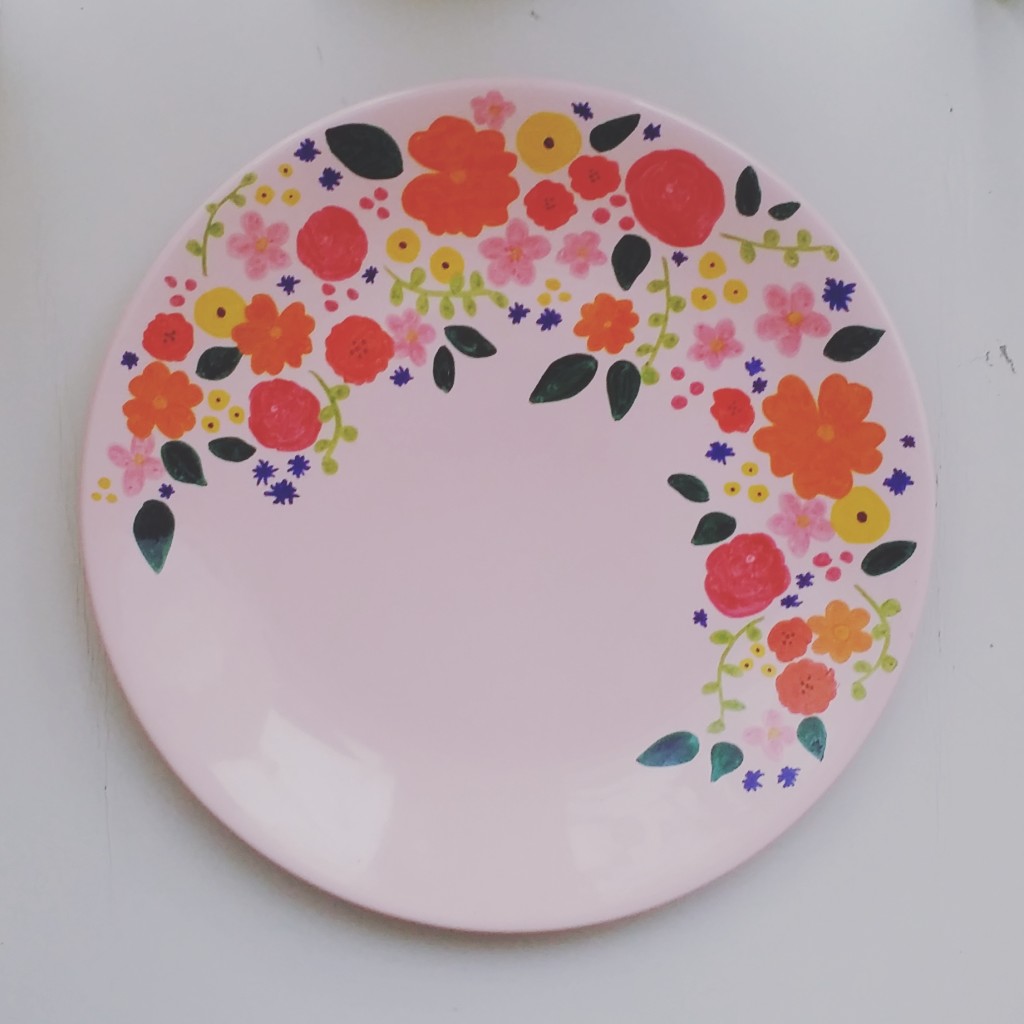 Yesterday I had great fun decorating plates with porcelain markers and afte I was done I thought it would be nice to share the results and how I do this with you. 
The porcelain markers I use are edding markers and I bought them at edding-shop.nl. They have a nice brush to work with and the colours are very vibrant. Their is one but! When you're going to use the decorated plates to eat from……don't the paint will come off. I use my plates only for decoration. You don't want to eat paint 😉 
I start of with washing the plate (I always use plates from the Ikea) and make sure it's clean and grease-free. After that I start with drawing the bigger flowers first and spread them around the edge of the plate. Slowly I'm adding more flowers in different colours. When i'm done with that I add the leaves and some little details like the little red dots.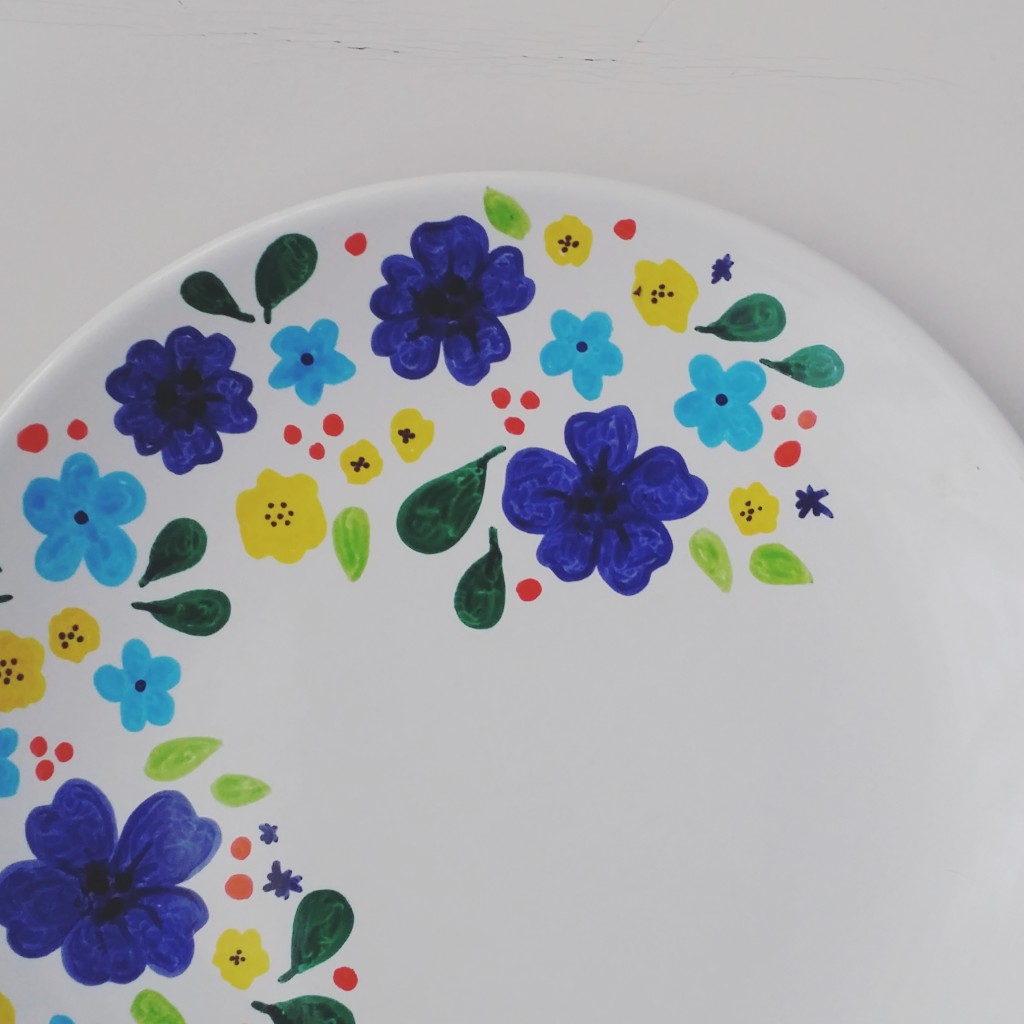 When you're satisfied with the result let the plate dry for a bit and in the meanwhile preheat your oven to 160 degrees. The plate goes in the oven for 25 minutes. When the plate is done I always take it out directly, but be carefull it will be very hot! Now the decorations on your plate have a nice shine.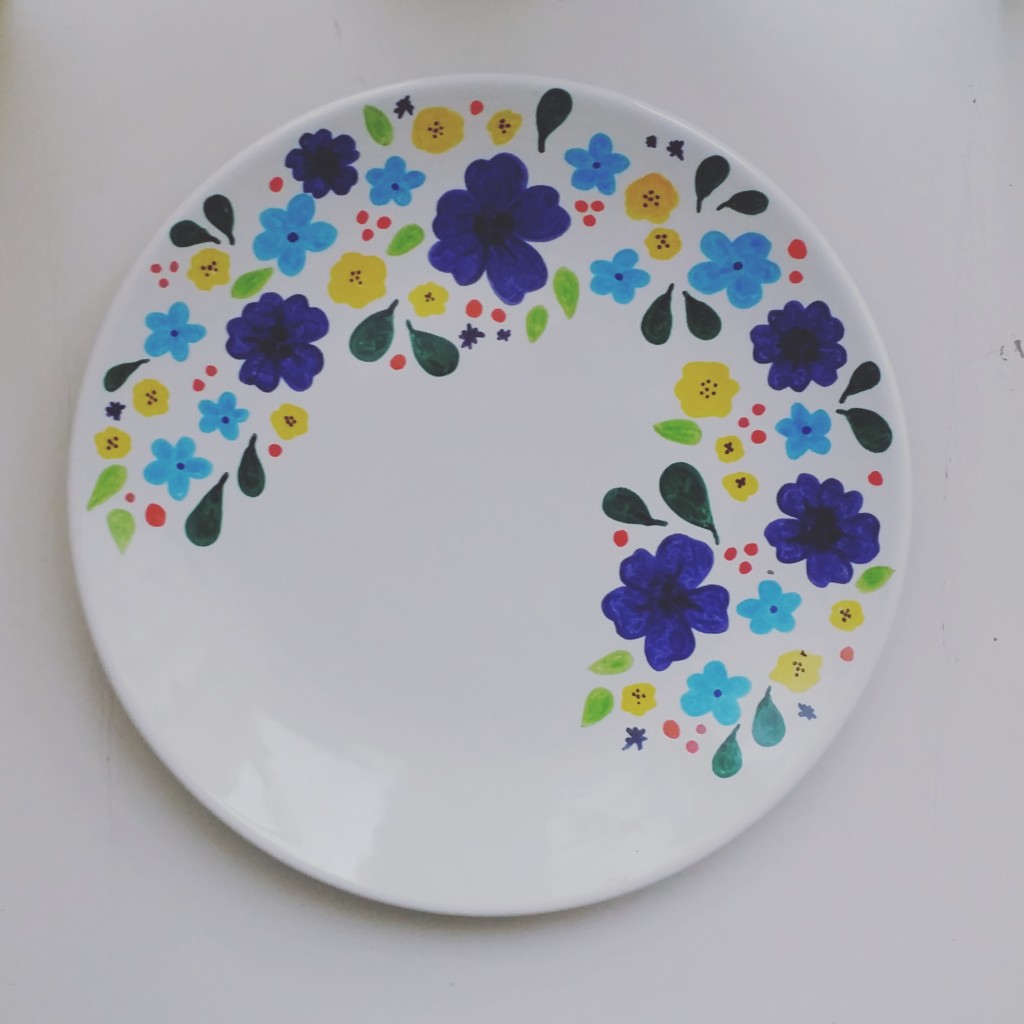 Have fun and please show me your results 
@-}— Elisabeth