Today I'm going to show you a very simple and quick idea to make your won planthangers.
All I used was vintage cups (I got them for €0,35ct) from the thriftshop, bakers twine, soil and small petunia cuttings. Fill te cups with some soil. Put the petunia cuttings in the cups and press them firmly. Don't fill them to the edge but keep the soil 1cm below the edge (you dont want the soil to come out of the cups). Bind the bakers twine at the handle of the cup and then hang them wherever you want them to be. When you water them be carefull you dont give them to much….you don't want the plants to come out again 😉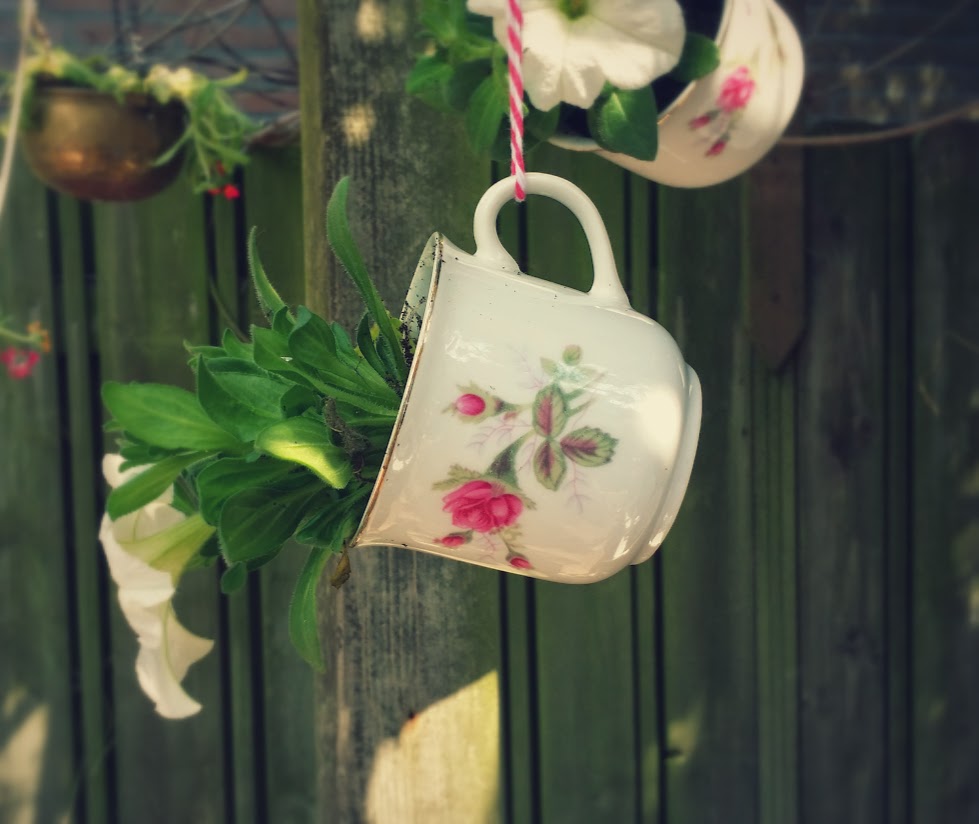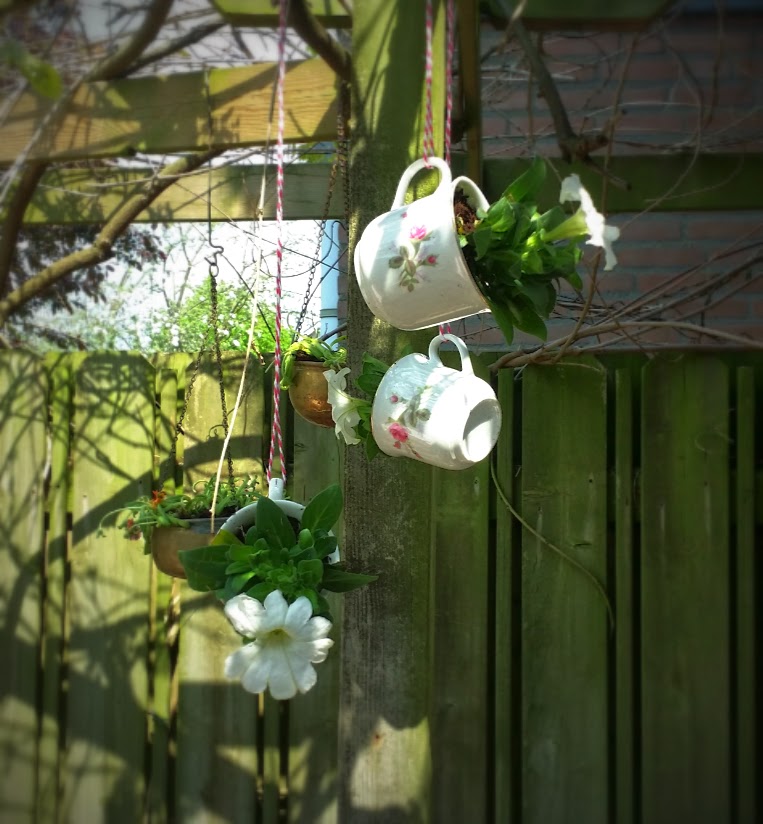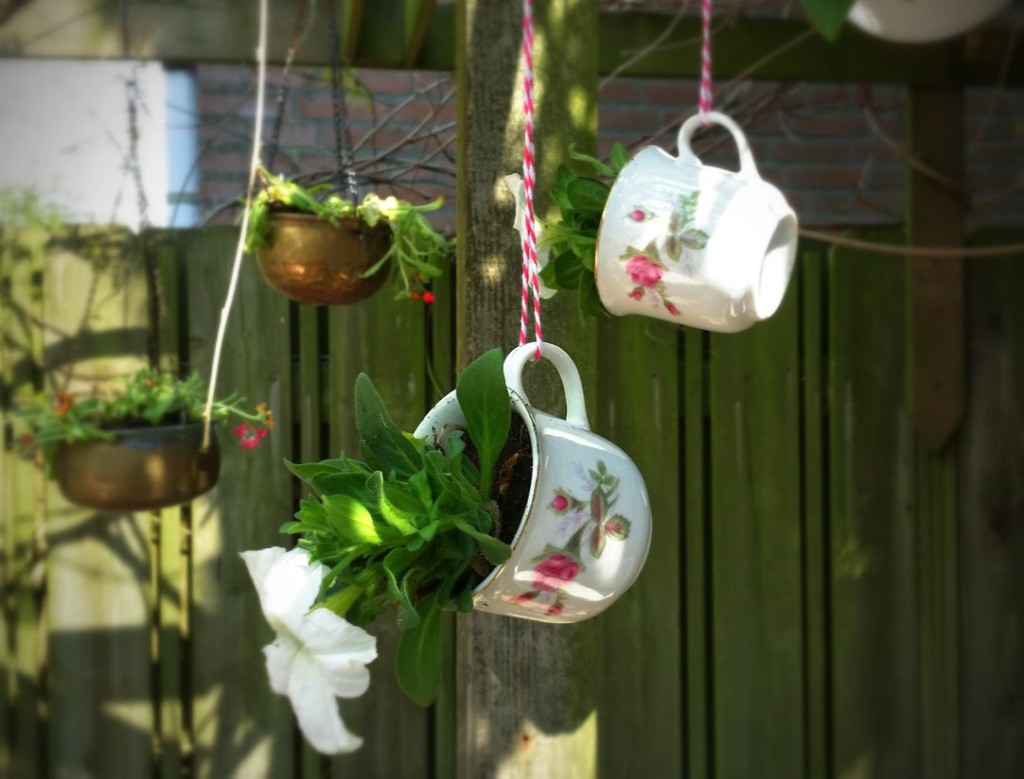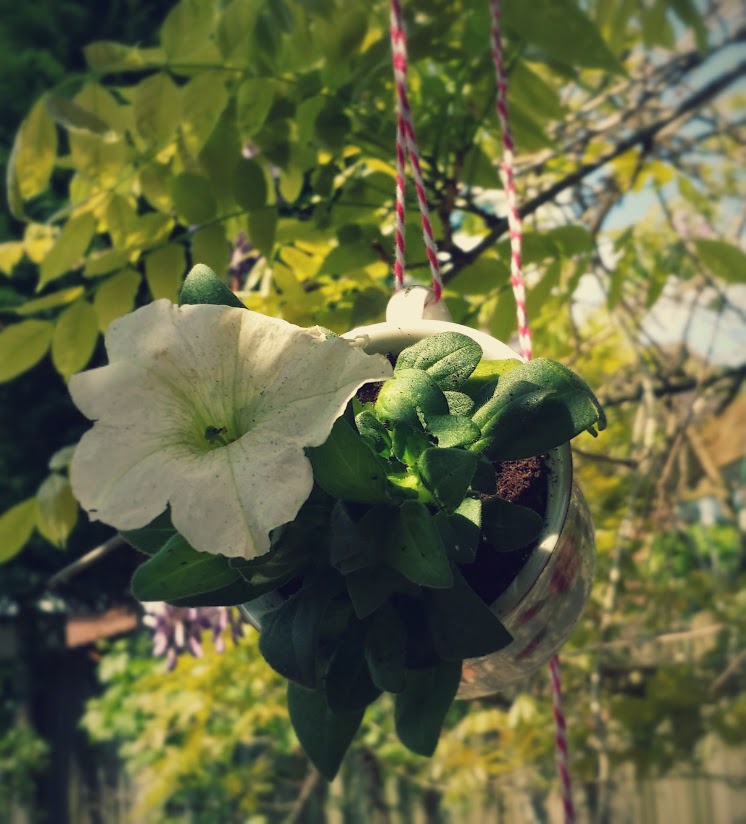 Have fun being creative!
Elisabeth @-}—
Photo's: Elisabeth's Way