Dreams Come True is de naam van de allereerste DIYBOX. Nathalie had een droom en heeft die droom waargemaakt met het ontwikkelen van deze DIY verrassingsdoos……hoe awesome is dat! 
De box werkt eigenlijk hetzelfde als de diverse beautyboxen. Je kunt het eenmalig bestellen of een abonnement nemen van 3 of 6 boxen. Wat in de box zit is een verrassing……spannend! De doos zit in ieder geval gevuld met een aantal DIY project rondom het thema van die maand. 
De "Dreams Come True"  DIYBOX die ik ontving was gevuld met 4 projecten:
Dromenvanger
Droomengelen
Dream Doodle Clay
Dreams in a jar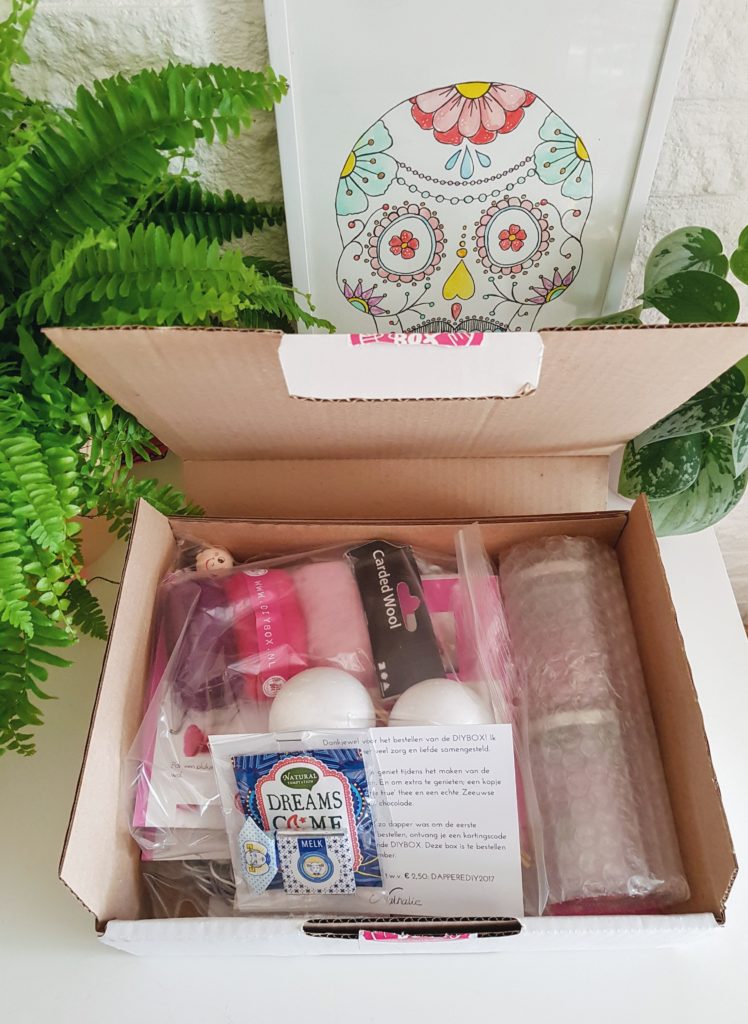 Zoals je ziet een goed gevulde box. Ik was blij verrast met de inhoud! Er zit voldoende materiaal in om al je projecten te maken en het is dan ook niet erg als je even de fout in gaat met iets. Het enige dat je in huis moet hebben is lijm en een schaar.  Mijn dochter was ook erg enthousiast over de inhoud en de box is ook zeker geschikt voor oudere kids (10+) die graag creatief bezig zijn.
Als je graag creatief bezig bent, maar niet de tijd hebt om alle materialen te verzamelen is deze box echt heel ideaal en leuk! 
Ik ga je ook nog mijn resultaten laten zien van alle projecten die in de box zitten, dus houd de website in de gaten! 
De volgende DIYBOX is nog tot en met morgen te bestelllen en heeft als thema "Winter Wonder Land". 
Love, Elisabeth