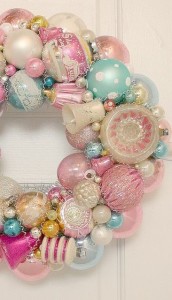 Most of my inspiration that I get for the home is Pinterest…….I LOVE pinning beautiful pictures on 1 of my 100!!!! boards. Yep I'm a Pinaholic. My favourite board at the moment is xmas……and im going totally for the pastel xmas decoration. The soft colours gives a romantic but modern, fresh style. I love to combine vintage with modern design.
This xmas tree is my favourite…love the colours and the different vintage xmas ornaments. I'm still looking for some vintage ornaments…..at the local thriftshop they only had loads of plastic ornaments 🙁
 (pls tell me if you know who made this picture so I can add credits.)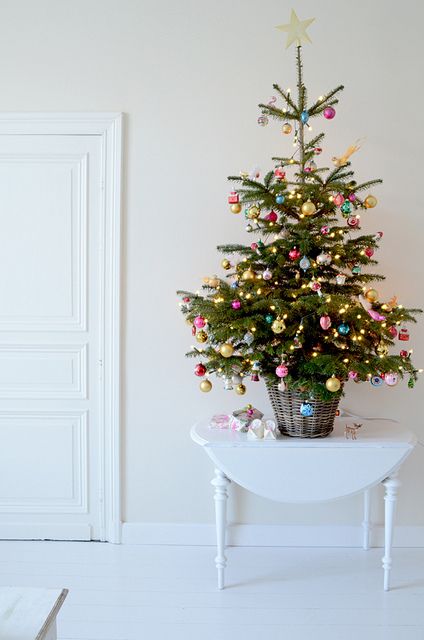 Seeing this beautiful table setting I regret I didn't bought the gold coloured spoons and forks at Ontbijtpret.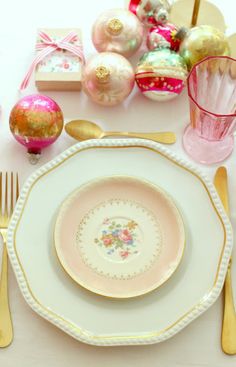 I really like the little paper angels from Jurianne Matter  and this idea to put them on top of little cakes is so cute.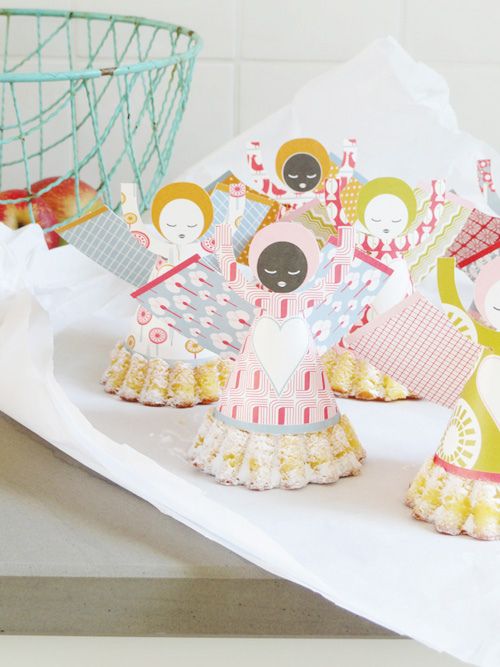 For more xmas inspiration hop over to my xmas board on Pinterest
Love, Elisabeth
(Featured image: Lilalimone Pictures: 1,2,3 and 4 )