Iets wat ik echt heel leuk vind om te doen is kringloop winkels afstruinen opzoek naar mooie vazen en potten. Afgelopen week was ik bij de plaatselijke kringloop en vond daar 2 schatten. Een West Germany pot en een klein schattig vaasje uit Portugal. Vooral toen ik de pot zag had ik een klein jiepie momentje……wat een mooierd!! Voor nu heeft mijn pilea er een mooi plaatsje in gekregen en staat hij prachtig in mijn interieur.
 Erg leuk allemaal, maar mijn collectie is nu zodanig groot dat ik af en toe niet meer weet waar ik het laten moet. Dus besloten dat ik een deel van mijn kringloop schatten in mijn nieuw te openen webshop (later meer daarover) ga zetten.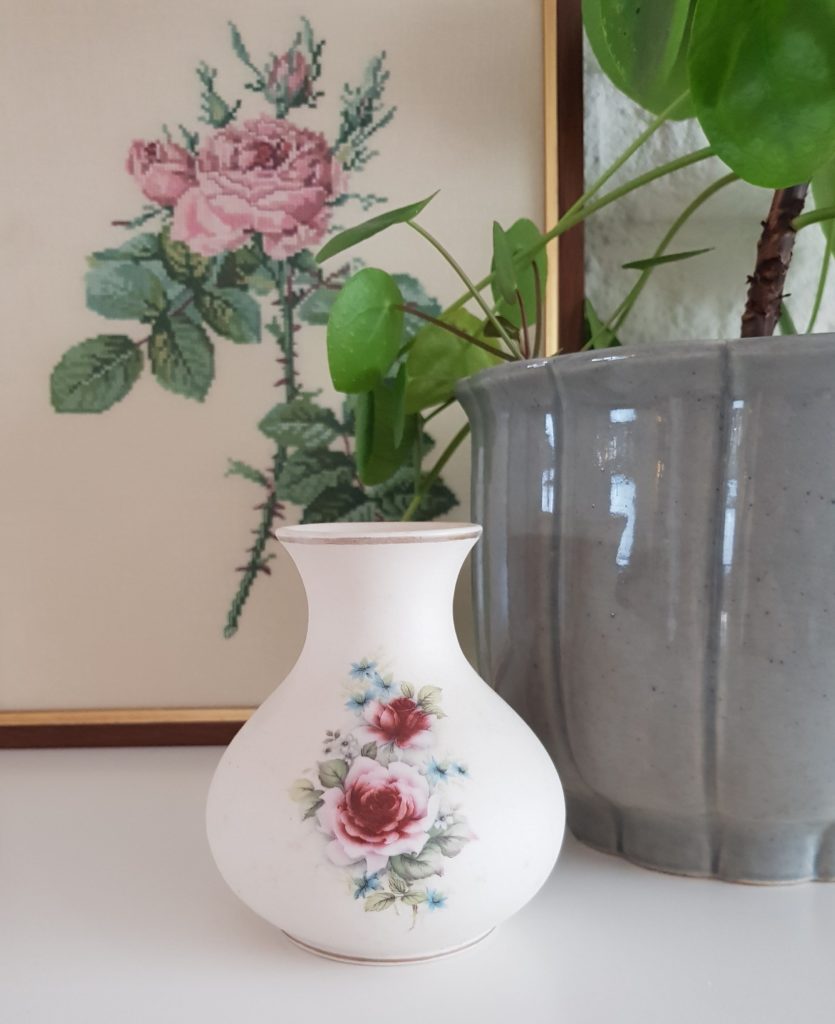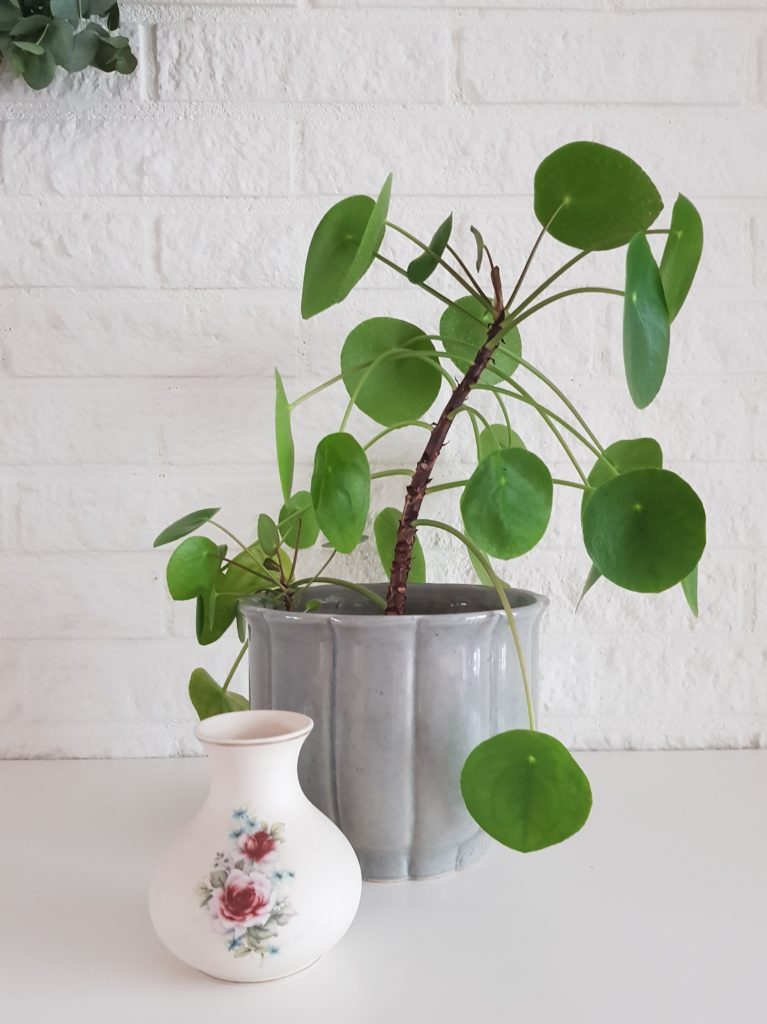 I love to thrift and last week I was very lucky at the local thriftshop. I found a West Germany planter and a cute little vase from Portugal. Both will be in my new webshop that will open soon. 
Love, Elisabeth