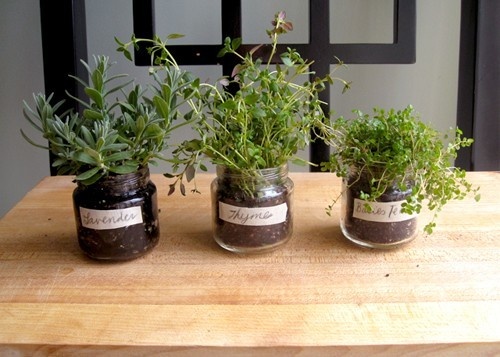 In de winter is het altijd wat lastiger om aan verse kruiden te komen en als je ze al kunt vinden zijn ze ontzettend duur. Ik persoonlijk vindt het heerlijk om met verse kruiden te werken en gebruik ze ontzettend veel in mijn eigen gerechten of om gekochte kant en klaar maaltijden wat meer pit te geven.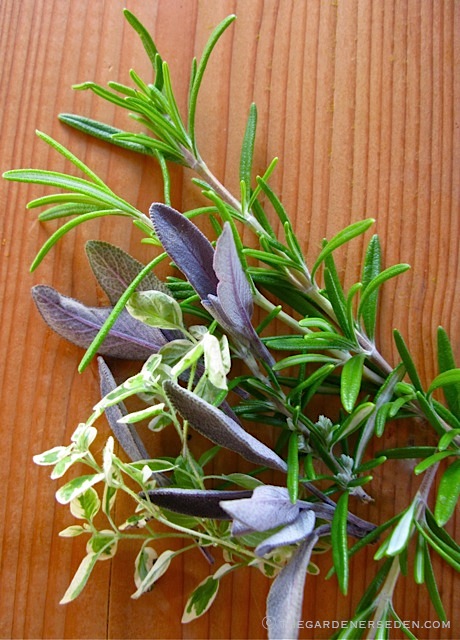 Knip of snij de kruiden in kleine stukjes of pluk de blaadjes van de steeltjes, dat ligt er aan hoe je ze op een later tijdstip wil gaan gebruiken. Stop de kruiden in ijsblokjes vormpjes, eierdopjes of andere vormen die je in kan vriezen. Je kunt de kruiden op soort in de vormpjes doen of je mixt de kruiden in de combinatie die je het meest gebruikt. Dan vul je de vormpjes met olijf olie (voor in de pan), een mix van gesmolten boter en extra virgine olijf olie of water. De water variant is dan te gebruiken voor kruidenthee of voor in de soep.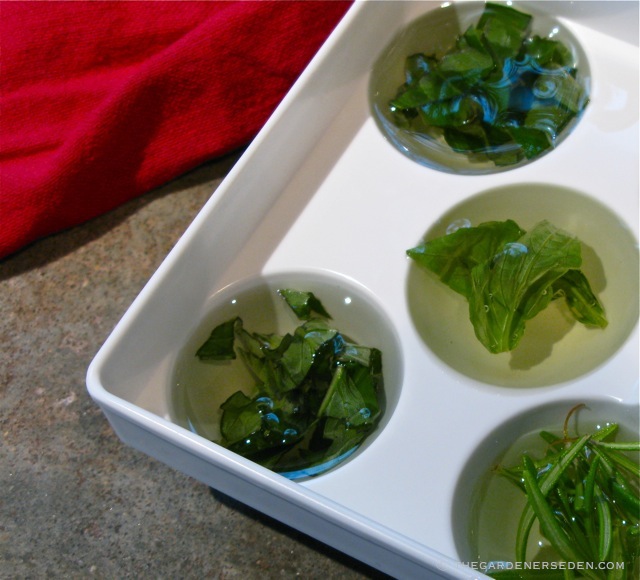 Als de vormen gevuld zijn, moeten ze een nachtje in de vriezer. Zorg er voor dat je een briefje maakt met in welke vorm, welke kruiden zitten. Eenmaal ingevroren zijn ze lastig uit elkaar te houden. Als de kruiden goed zijn bevroren, uit de vormpjes halen en ze in gelabelde plastic zakjes. Schrijf op de zakjes de naam van de kruiden, de vloeistof en de datum. Doe de zakjes plat in de vriezer (Ze zouden in aparte blokjes moeten blijven, tenzij ze smelten – dus werk snel). Nu kun je de hele winter genieten van verse kruiden tijdens het koken.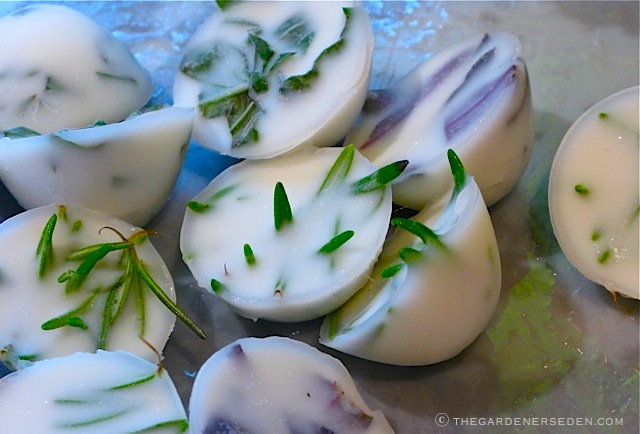 Veel plezier met het zelf invriezen van je kruiden!
Liefs, Elke