Ben jij die oudbollige shorten ook zo zat?! Wil je er ook in de keuken een beetje hip uitzien?! Kijk dan eens op de site van Mama Lou Elly. Zij maakt prachtige en hippe schorten van tafelzeil. Ook aan de kids en poppenbaby heeft ze gedacht met een look a like short van het dames model, maar dan ienieminie….zo schattig. De schorten kosten €39,95 per stuk (damesmodel) en worden handgemaakt. Je kunt ook je eigen schort 'ontwerpen' door aan te geven wat je wensen zijn. Heb je voorkeur voor bepaalde kleuren, prints of wil je een schort in de stijl van je logo? Heb je een stijl of sfeer in je hoofd, zoals chique, retro, romantisch of stoer? Mama Lou Elly kan het (bijna) allemaal!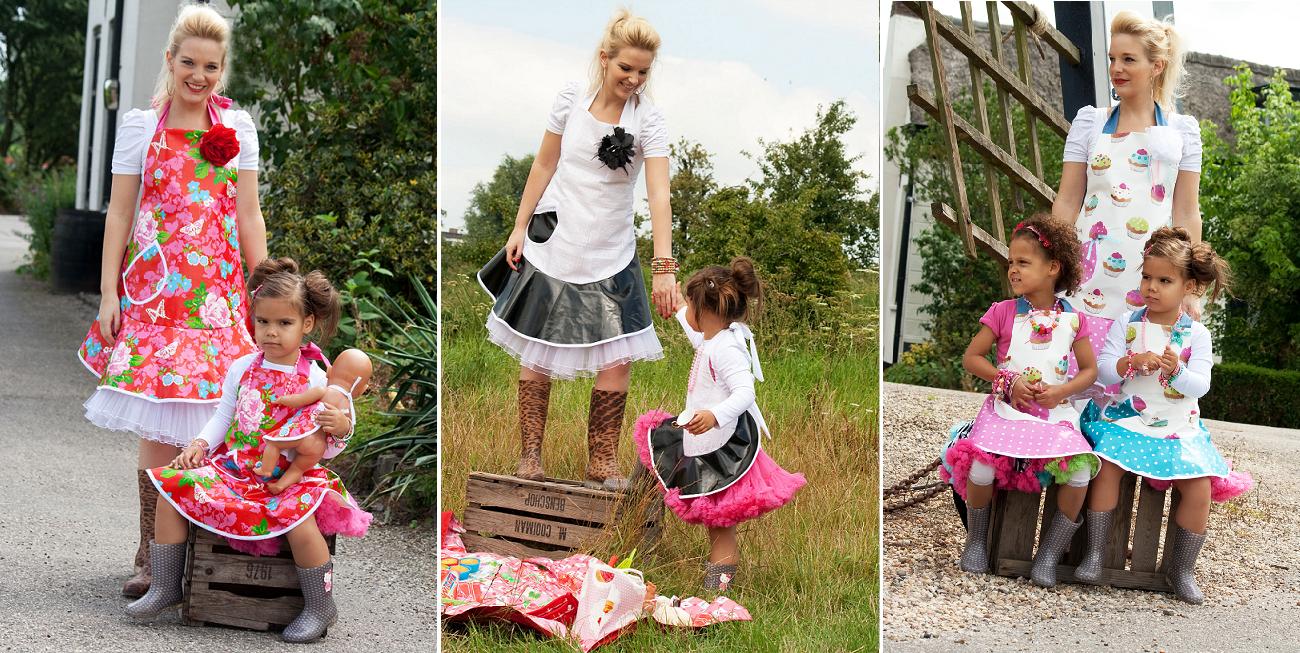 Je kunt de schorten natuurlijk ook voor andere doeleinde gebruiken dan de in keuken. Zoals: oppotten van planten, bloembollen planten, bloemen in de vaas zetten, schilderen met de kids, wassen van de hond, etc.
Mijn persoonlijke favoriet is het fel gekleurde, bloemige short met die prachtige grote, rode corsage! Wat een plaatje!! Ik zie mezelf al rondlopen met zo'n pracht exemplaar.